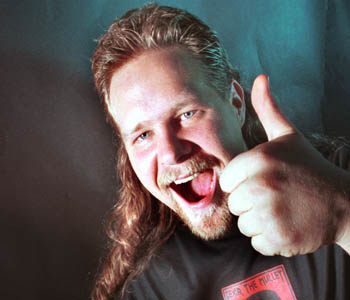 Just a quick response to our friends over at thescottross....
Sure... there are some who might think Iggy has his "stodgy" moments... But... (and it's a big "but"), he's a freakin' NASCAR fan!
You can't get much more "down home" than that. I learned that strange fact after reading dozens of his literature pieces, and meeting him a few times. He let on at a meeting over drinks and South Asian finger food in Richmond, that NASCAR is his secret "pleasure". Iggy LOVES NASCAR. He doesn't pretend to write books on it... and he doesn't pose with drivers (he could, but he doesn't). He doesn't go out and sponsor a CASCAR Series car (he could, but doesn't), but Iggy is a MASSIVE NASCAR fan.
You know, some people (mostly the a-holes on the other side of the floor) may want to paint him as "stodgy", and "bookish", but he's quite a charmer (known to set into motion many an "intellectu-gasm"), and isn't called "the robot" like our neoprene and plasticky Prime Minister. He also doesn't pretend that he's an expert in his field of study - he doesn't have to - he IS an expert... Unlike the PM - who pretends to have learned something in Econ class (always a bonus finishing school in the heart of your kind of politics... sure it helped with the grading when your profs were often political mentors. Lot easier than studying at the World's top schools).
Iggy is James Bond to Harper's Max Smart. He's (Iggy) smooth, sauve, and learned. Not a bumbling wannabe who happened to slip into his role (and a bank full of Liberal surplus to blow in his first 6 months, like a not-so-neglected pile of coke on a certain Harper friend's coffee table)...
Just "shits and giggles" Scott... Just shits and giggles...

VICTORY FUND